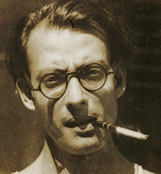 Chittaprosad Bhattacharya
1915-1978

Chittaprosad Bhattacharya was born in 1915 in Naihati, West Bengal.

He was a self-taught artist with no Academic Training in Art, only inspired by the village sculptors and puppet-players. In the mid-1930s he studied at the Chittagong Government College in Chittagong, Bangladesh. In 1960s he learnt the Techniques of Czech puppetry from Mr. Frantisek Salaba who lived in Mumbai.

He exhibited solo and participated in several show:
In 1955 around 40 Black and white Prints by Chittaprosad were exhibited at India House, New York. In 1956 he exhibited solo at Prague, Czechoslovakia and other important exhibitions in Denmark, Holland, Germany and Copenhagen. In 1964 he participated at the Central Gallery of Calcutta's academy of Fine Arts, Kolkata.

He received several awards:
In 1943-44 Drawings of Bengal Famine was widely admired. He was an active member of the Communist Party of India till 1947. In 1946 he worked for the Left Press, Mumbai. He did works depicting the Telangana Peasants armed struggle against the Nizam's tyrannical regime in Hyderabad. In 1950 he rejuvenated the traditional puppet theatre by founding his own Khela Ghar. In 1978 he received Shilpayan from Mime Academy, Kolkata. In 1979 Pavel Hoble of Czechoslovakia made a documentary film on Chitta called 'Confession' and it was awarded a special prize by The World Peace Council.

In 1978 Chitta, as his friends would call him, passed away in Kolkata.

He was posthumously exhibited in several exhibitions:
In 1979 he was exhibited in 'Retrospective Exhibition' at Fronta Gallery, Prague. In 1980 he was exhibited in 'Retrospective', organised by Chittaprosad Art Archive, Chitta Bharati, Kolkata, The Department of Information and Cultural Affairs, Government of West Bengal at Czechoslovakia and Kolkata Information Centre. In 1981 he was exhibited in the largest exhibition which featured his works acquired by Prague's National Gallery since 1956. In 1988 he was posthumously exhibited in 'Remembering Chittaprosad on his 10th Death Anniversary' at Rekha Forum of Fine Arts, Hyderabad. In 1992 he was exhibited posthumously in exhibitions to celebrate his birthday at Centre Art Gallery & Chitrakoot Art Gallery, Kolkata with Chitta Bharati and to mark his 14th Death Anniversary at Alliance Francaise, Kolkata. In 1994 he was exhibited in 'Chittaprosad' at Nandan in Kala Bhavana, Santiniketan. In 2004, 2005, 2010 and 2011 he was exhibited in 'Manifestations II - VI' in New Delhi and Mumbai. In 2011 and 2014 he was exhibited in 'Chittaprosad: A Retrospective, 1915-1978' at Delhi Art Gallery, New Delhi; at Delhi Art Gallery, Mumbai and at Birla Academy of Art and Culture, Kolkata. In 2013 he was exhibited in 'The Naked and the Nude: The Body in Indian Modern Art' at Delhi Art Gallery, New Delhi.
View More