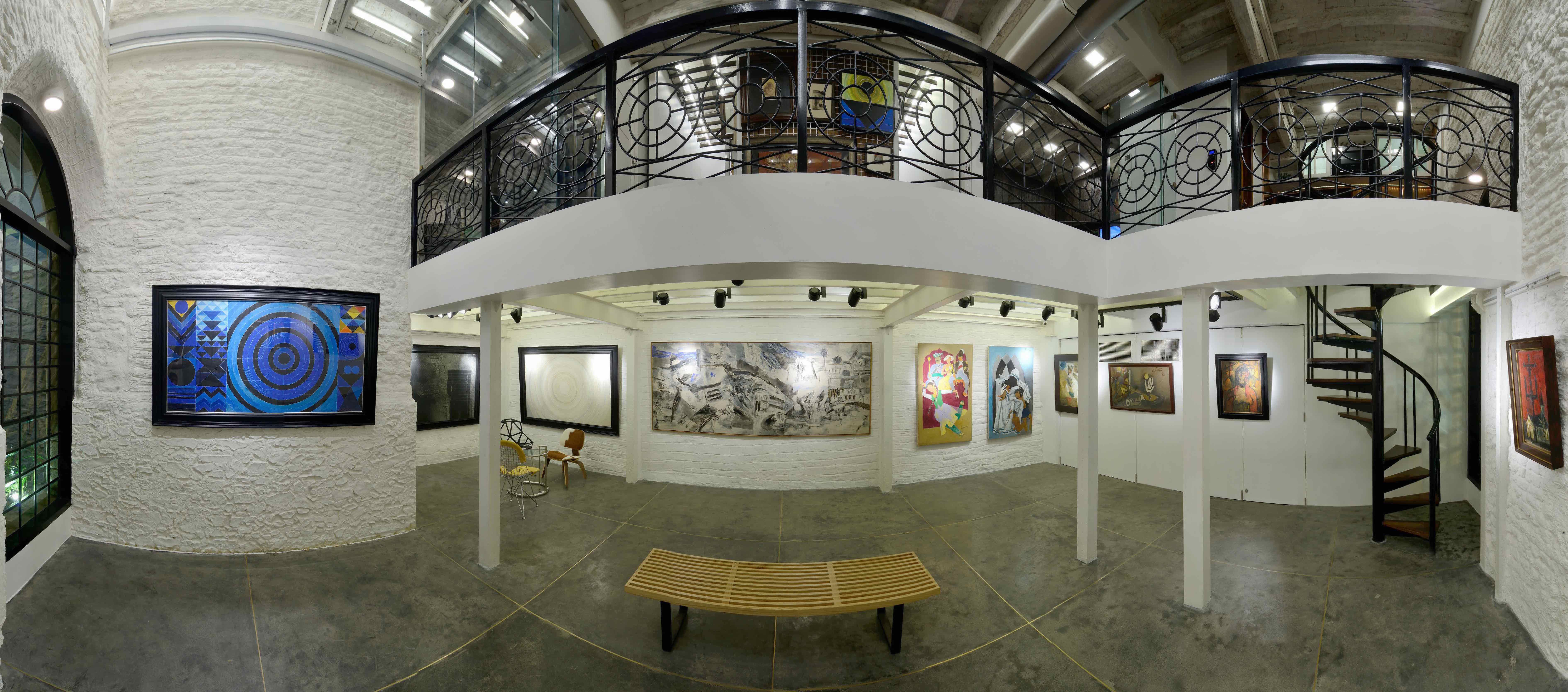 One of the country's most premier contemporary art destinations, a brainchild of husband-wife duo Arun and Chandra Sachdev. Gallery 7 has moved to the heritage precincts of Rampart Row, Kala Ghoda, where it has become a landmark on the south Mumbai cultural map.
And while the location may have changed, the dream and enterprise remain the same to promote Indian art and provide promising artists a credible platform to showcase their works. Conceived by art collectors and appreciators Arun and Chandra as a means to bolster the contemporary Indian art market, the gallery was established in 1979 in the commercial Fort district of Mumbai. Gallery 7 brought together Arun's expertise as writer and editor of 'Z' magazine and Chandra's trained eye as a fine artist from the prestigious J.J. School of Art and The Kala Bhavan in Santiniketan, schooled by renowned artist Somnath Hore.
Over the five decades since Gallery 7's inception, the dynamic couple has collectively supported and showcased the works of formidable young talents like Atul Dodiya, Vijay Shinde, Arpita Singh, among others. The gallery's walls have also played host to stalwarts such as M.F. Husain, S.H. Raza, Jogen Chowdhury, Rameshwar Broota, Sudhir Patwardhan, Krishen Khanna and Ramkumar. Having worked with some of the Indian art firmament's biggest international and contemporary stars, Gallery 7 has also emerged as a haven for upcoming artists, championing genuine talent and showcasing aesthetically strong sensibilities.
Even as its echelon and endeavour has grown, Gallery 7 has moved from its initial location in Fort to a vintage bungalow in Cuffe Parade in the '90s, and has now found a new home in the art district of Kala Ghoda. With its 40-feet arched frontage, high ceilings, contemporary interiors and clean lines, the new address is a perfect blend of the traditional and modern.
And bringing a forward-thinking and modern outlook to this endeavour is the couple's enterprising son and a partner at Gallery 7, Arunov Nicholai Sachdev, who now helms the project with his mother Chandra. Having been involved with the gallery for two decades, Nicholai brings with him strong business acumen and an in-depth knowledge of the Indian art scene. His strong relationship management skills and keen eye for spotting talent have seen him emerge as one of the country's leading art connoisseurs and dealers. Under Chandra and Nicholai's direction, Gallery 7 plans to branch out to several cities across the world in the near future, aiming to provide Indian artists with a global platform to showcase their talent.