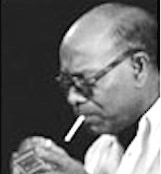 Lalit Mohan Sen
1898-1954

Lalit Mohan Sen was born in 1898 in Nadia, West Bengal.

In 1912 he shifted to Lucknow from Nadia. In 1912 he became the associate for mural decoration at the Royal College of Art, London. In 1917 he graduated from the Government School of Art, Lucknow. In 1918 he went on to teach Commercial Art. In 1925 he studied at Royal College of Art, London. In 1929 he was appointed Superintendent of Drawing and Teachers Training Class by the Government of UP, Lucknow. In 1929 he was selected to decorate the Viceroy's House, now Rashtrapati Bhavan in New Delhi. In 1931-32 he was selected by Government of India to decorate India House in London. In 1945 he became the principal of Government School of Art, Lucknow.

He had several solo shows and participated in several group exhibitions:
In 1925 he exhibited solo at the Royal Academy of Art, London. In 1933 he participated in a group show of Indian Artists at Fine Arts Society, London. In 2004 he participated in Manifestations II at Jehangir Art Gallery, Mumbai and at Delhi Art Gallery, New Delhi.

He received many awards:
In 1925 he received a scholarship to study in England. Lalit Hall was named after him at the Govt. College of Art and Craft, Lucknow.

Sen passed away in 1954.

In 2017-18 he was posthumously showcased in Nudes: assorted works at Gallery 7, Kalaghoda in Mumbai.
View More