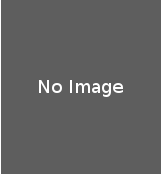 Satish Chandra Sinha
1894-1965

Satish Chandra Sinha was born in 1894 in Nantherbagan, North Calcutta.

In 1912 Satish joined the Government Art School for 3 years. He went on and joined the Government College of Art as a teacher and became Vice-Principal. Post his retirement from the college he became the principal of the Indian College of Art and Draughtsmanship in Dharamtolla Street, Kolkata.

He was showcased at the DAG Modern, New Delhi and at the Tao Art Gallery, Mumbai.


Satish passed away in 1965.


In 2013 he was posthumously exhibited in The Naked and the Nude: The Body in Indian Modern Art at Delhi Art Gallery, New Delhi. In 2017-18 he was showcased in Nudes: assorted works at Gallery 7, Kalaghoda in Mumbai.
View More